RISAS CUSTOMER SUPPORT

Thank you for your interest in our industrial supplies and services.

At RISAS, quality and customer satisfaction are our most valuable assets.

If your new equipment, spare part or the service performed by RISAS personnel does not meet your expectations in any way, please let us know about it.

Please take a few moments to fill out this form to help us serve you better.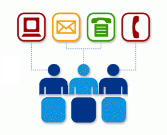 Thank you for visiting RISAS website
© Copyrights 2008 - 2019 RISAS